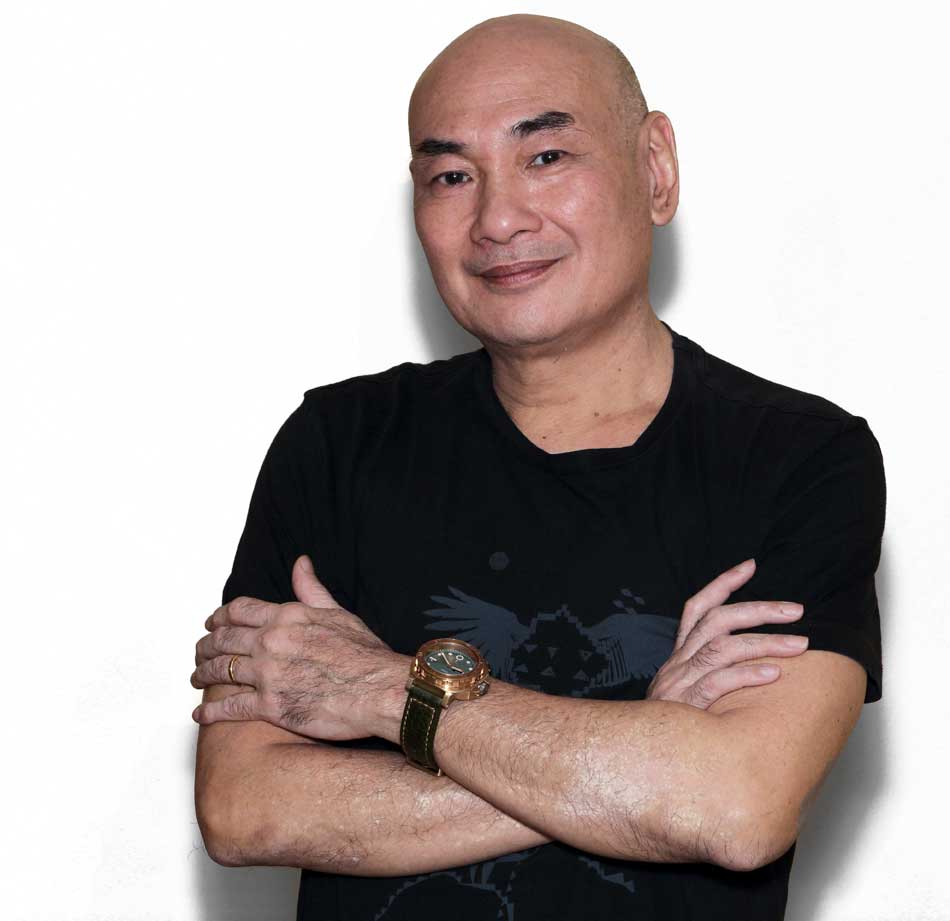 Picture of Kay Siu with a prototype Bronze Diver by Harry Tan
Our first brand ambassador needs no introduction. Appearing in numerous movies, tv shows and plays, Mr. Lim Kay Siu is not only a household name but also well known internationally.
I have a personal as well as professional relationship with Kay Siu. Aside from being related, I also designed his house when I was working as an architect. My admiration for his work goes beyond the acting that I have seen him in. It also  stems from our brief and fleeting conversations about his views on art, music, politics and life in general.
Having acted as predominantly villains, and varied character roles, the man himself is anything but evil. He understands fully the struggle that we face in designing a watch from scratch, getting it produced and eventually selling the idea to the audience as there are parallels with the acting that he does.
Due to the shared passion and understanding for the creative process, we are now working on a new watch model collaboration based on our Mecha 01 range.
It is the shared passion for pursuing the impossible, to not take negativity as a road block and to do the things most others wouldn't that is the reason Kay Siu is a moVas friend.