It took us 2 years to complete the design and construction of the Oceaner. It was conceived from our desire to create a dive watch that was more formal, and could be used in an urban as well as aquatic setting.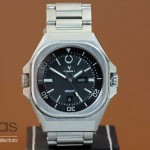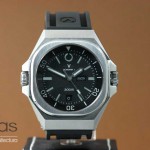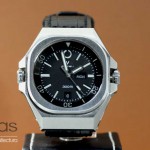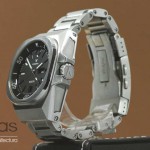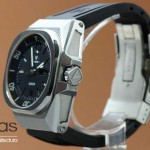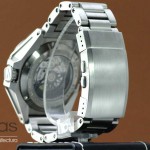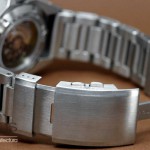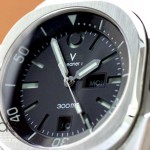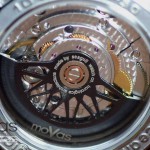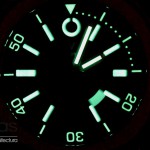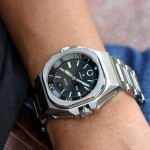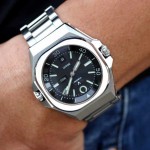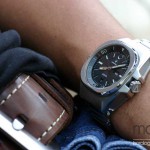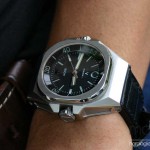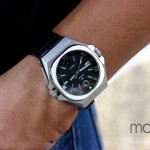 PRICE:
With bracelet and rubber strap-
Price for pickup in SINGAPORE: SGD$1675
Total Price with worldwide shipping: USD1350
ACCESSORIES:
Our customers also normally purchase the following (only applicable together with watch purchase):
Leather strap- SGD120/ USD100 (1 pair)
Double clasp deployant buckle – SGD60/ USD50 (+SGD6/ USD5 for black)
Additional nitrite rubber strap- SGD60/ USD50
Additional Tang buckle- SGD35/ USD30 (1 pc) (+SGD6/ USD5 for black)
Additional 2pc screw and tube set- SGD25/ USD20 (1 set)
TO PURCHASE:
1) For local orders, send us an e-mail at movaswatches@gmail.com and inform us of the following:
– Model Name
– Colour
– Quantity
– Accesories (if any)
We will check availability and advise earliest collection time. Payment is with cash or bank transfer.
2) For worldwide orders, send us an e-mail and inform us of the following additional information:
– Location
– Paypal account e-mail (for us to send you an invoice)
We will check availability and advise accordingly. If available immediately we will send a paypal invoice to the supplied e-mail.
It is part tool watch, part office wear. The angular shape of the case takes references from stealth vessels and the rounded corner square bezel is the continuation of our theme for all our watch shapes and designs. The symmetrical shape of the case was decided due to the need for 2 crowns; one for the movement and another for the internal rotating bezel. The side recesses were done to reduce the visual bulk of the mid-case. The unique construction of the case where the bezel is directly attached to the caseback increases the water tightness, and will pave the way for future releases in different exotic materials including carbon fiber/ ceramic and bronze. You can read about the progress here:
Sandwich dials have continued to be used much like our other models, which allows for a thicker application of C3 Superluminova lume after etching the bottom layers. The tri-finishing of the case with the sandblasted relief on the side, brushed planar surfaces and polished edges give the Oceaner a very unique gleaming quality. The hooded lug design is our first attempt at a more integrated modern look with the strap hidden under the case. This allows us to create a more comfortable wearing watch as we are able to shorten the lug-lug yet maintain the width of the cases. This in turn gives great flexibility for changing of straps, from the stainless steel bracelet, to rubber or leather. Height has been reduced compared to our previous designs and is the start of a reduction in height for all our new watch designs to make them more wearable.
It took us such a long time to complete this watch because of our incessant need to make it right. The internal bezel was redone about 3 times. The first version was bi-directional. This was not acceptable as this was meant to be a dive watch, but was originally done as we wanted to screw down the crown for water proofness. We resolved this by redesigning the crown to allow for a release mechanism when you had to screw down. Then we were unhappy with the lume quality of the bezel, and changed from a printed numeral, to etching and hand filling. The colour of the lume was finally changed from C3 to C1 as the latter is more white and brighter in the day. The caseback, dial and case finishing were also all done twice. All the many changes has made the watch better but has also increased the cost and production time.
The watch comes supplied with our fully removable link bracelet and a hypoallergenic anti-static nitrite rubber strap which are both compatible with our own uniquely designed diver's deployant buckle. Our new tang buckle (Flush Type #02) is also provided if you prefer a more adjustable option for the rubber strap.
For the movement, the Oceaner is the first in our line to utilise a custom made movement. We see this as a step in the direction of eventually having our own movement design. Instead of using a swiss made ETA 2824 or a Miyota which is seen in most other watches in this price bracket, we decided to take the bold step of commissioning Seagull Watch Co. to modify one of their standard movements based on our specifications. Day display is kept at 3H, date is moved to 6H and a customised day/ date disc with '0' printed for '1' on the date and 'O' bold filled on MON was done to match our philosophy of the start of the week/ month with the use of '0' at 12H on the dial. We also designed our own skeleton rotor which is finished in a Black PVD. The watches are subsequently timed and regulated prior to release.
A limited production of 50pc of this design has been made and each watch is numbered on the reverse etched caseback.
Case: 316L Surgical Grade Stainless Steel with multi- finishing (tri-toned), shot peened, brushed and polished. Case is 43mm across excluding crown guards, 49mm with both crown guard. 48mm lug hole- lug hole. 15mm height to top of bezel/ 16mm height including domed sapphire.
Caseback: Exhibition caseback in 316L Surgical Grade Stainless Steel and 3mm thick colourless sapphire with deep etching, shot peened recessed surface and polished raised numerals/ characters. Numbered 01-50. 12 sloted.
Crown: 9H screwdown crown to set internal bezel. 3H screwdown crown to set time and day/ date. First click to set day (clockwise) and date (anti-clockwise). Second click to set time.
Bezel: Unidirectional, 60 clicks with C1 Superluminova.
Glass: 3mm thick double domed american sourced scratch resistant colourless sapphire. Single Anti Reflective coating applied internally. 3mm thick flat american sourced scratch resistant colourless sapphire for caseback.
Movement: Produced by Tianjin Seagull Watch Co. Ltd. Caliber 2100. 26 Jewels, beating at 28800bph, 45H Power Reserve,  featuring customised date disc at 6H, customised day disc at 3H. Day disc in English and Chinese characters. Customised skeleton rotor in black PVD and signed. Main plates perlaged. Antishock protection system on balance wheel. Hackable.
Dial: Deep sandwich dial in matt black, with white printing. C3 Superluminova lume on bottom layer of sandwich dial.
Hands: Brass hands plated silver and brushed with C3 Superluminova lume.
Strap/ Bracelet:  Bracelet which has been brushed to match the case finishing is provided. ALL Links are removable with screwdriver for length adjustment. Black anti-static Nitrite rubber strap compatible with diver's deployant and tang buckle also provided. Watch accepts 24mm wide straps.
Buckle:  Double locking diver's buckle with diving suit extension is provided with the bracelet, brushed surface to match finishing on the case and bracelet. Strap/ bracelet connected via micro-adjustable springbar holes. Deep engraved logo on sides. Also included is an additional Tang buckle with 'V' logo cutout, and "moVas" deep engraved on sides.
Water Resistance: 30atm.
Power Reserve: 45 hours, fully wound.
Warranty: 2 year.