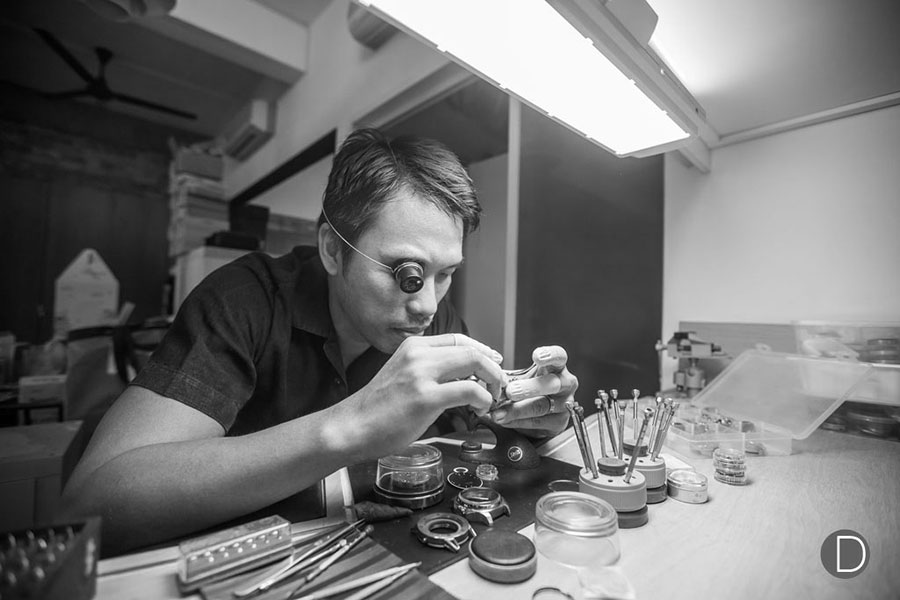 moVas is the brainchild of Sean Wai. Graduating with a degree in Architecture and working as one for 10 years, then starting a bicycle brand called SOUL Bikes, moVas is his take on mechanical watch designs. moVas represents 2 unique and distinct ideals; the representation of a young and progressive Asian brand integrating into the ideals of the western world and the rise of Asian mechanical movements in the manufacturing of watches. moVas is possibly the first watch brand that has grown from Singapore and branded proudly as made in Asia. All parts are sourced from different parts of asia and hand assembled in Singapore. They make a clear distinction between China and Asia as not every part comes from China.
Browsing through watch shops, it's easy to assume that all watches are made in Switzerland. When someone thinks of Chinese mechanical watches, the immediate perceptions are of replicas, copies, fakes, homages and cheap watches that are flooding the internet and marketplace. Replicas and the like do extremely well not just because they are priced much lower, but also due to close resemblance and quality of finish to the originals. This expertise drew the brand to having their designs made in Asia but it has grown with their understanding of the possibilities of the Asian watch industry, one that even established brands have been tapping.
The beginning
Truth be told, moVas wasn't started as a watch company to sell watches. The idea for a watch business came one day when Sean Wai and Kevin Yeoh, both good friends from school discussed starting a business together and without any experience in the watch industry. Sean's idea was that since both of them loved watches, and were running successful businesses separately, it would make sense to do something that they both enjoyed as a business venture. Hence moVas was born in friendship.
The first 3 designs for moVas were the GMT, Regulateur and Chronograph. All three models were heavily influenced by Italian navy and diving watches, which were the type of watches that both of them were also collecting. Each design was done to test different segments of the market as there was no real focus at the start. The GMT was an everyday watch targeted at young professionals, the Regulateur was a dressier weekend watch hence the rose gold plating and the Chronograph a sportier/ racier design utilizing carbon fiber for the dials, and a black IP coating on the cases. There was no business plan and marketing strategy to speak of, just two friends deciding that they would do something they loved together.
Not long before the launch of the brand, Kevin discovered that he had cancer and started his long battle with the illness, which he eventually succumbed to.
Don't worry, once you get better, you can join me while I start the ball rolling
That was the agreement that was struck as the brand was eventually launched. During this time, 2 other partners joined the team and the brand was launched to admittedly lukewarm response. After Kevin's passing, there was a big debate whether to continue with the brand, as the first 3 models weren't selling very well. understandably as there was no strategy to sell the watches. Slowly but surely, the GMT model started to move due to some coverage on popular watch blogs and forums, and some of the design elements began to gain acceptance. After a couple of years. the other models also started to sell and it was time to either consider growing the product lineup or calling it a day as the first batch of watches were almost exhausted.
Phase #2
At the time, the 'pre-order' method of watch sales was gaining popularity within various online forums. This was where, basic watch design sketches were presented, and watches were sold at a heavily discounted price as a means to fund a project. moVas took a gamble and released a new range of watches aimed at the largest segment of the market, diving watches. The DIVERS range was presented in 6 variations and pre-orders filled up quickly. It is to be noted that at this stage, all watches were actually designed in-house only in the way they looked. The company had no control of which suppliers were used or even technical specifications, as watches were assembled by subcontractors directly in Hong Kong. It was a struggle to get the watches out, as there were alot of issues that needed to be addressed. There were movement reliability issues, poor finishing quality, materials that were not up to specifications and assembly problems. Many different parts were re-created, and many were rejected, finding suitable suppliers were also a problem, and getting these parts substituted were proving to be a challenge as the company did not even have the necessary knowledge let alone the tools. After more than a year most watches that were pre-ordered, were finally shipped out, although there is still continued efforts to release updated parts that can be retrofitted to the old watches to 'complete' the watch as the brand had envisaged. Having said that, most customers who received the watches had relatively positive feedback and stock of the remaining diving watches quickly depleted.
Phase #3 till present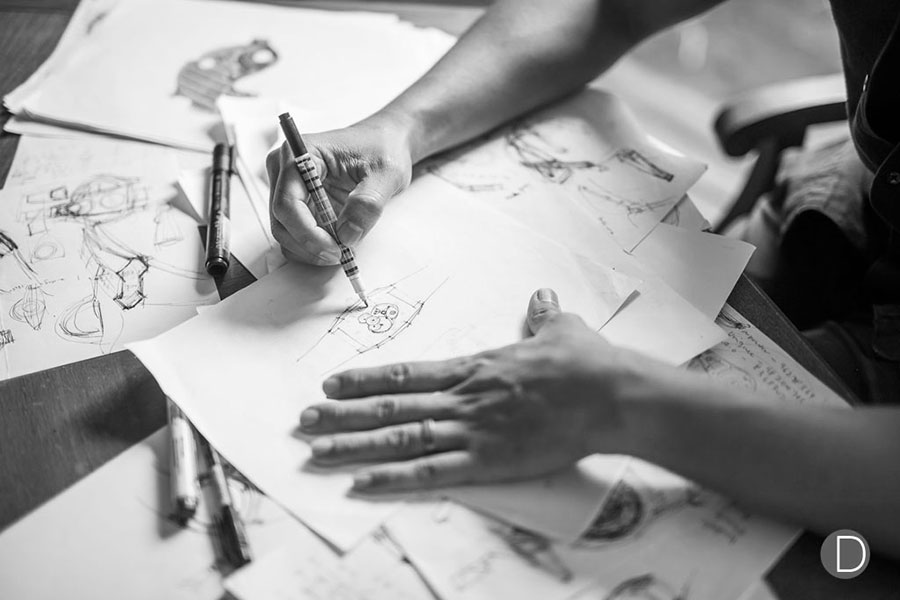 After the Divers, another long soul searching period was entered as the Divers range showed that the brand was capable of selling out watch runs, but it also highlighted many areas of the company that were still very lacking. To say that moVas was close to calling it a day would be understating what went on as the Divers range had actually brought the company back to black but launching a new model without improving on all the shortcomings of the watch manufacturing process was not appealing and acceptable.
The next couple of years after the launch of the Divers saw a big change in focus. It was decided that the journey would continue as it had become a very personal agenda of keeping the memory of a dear friend alive by keeping the brand going. However, things needed to change. No longer was it satisfactory to draw 2 dimensional images and sending them to 'complete watch' companies in Hong Kong to organise manufacturing and assembling. The brand also had to have a voice in the watch industry and to build it's own identity. It was finally decided that moVas would be a full-fledged watch brand with in-house designing, manufacturing and servicing capabilities.
New Designs and Manufacturing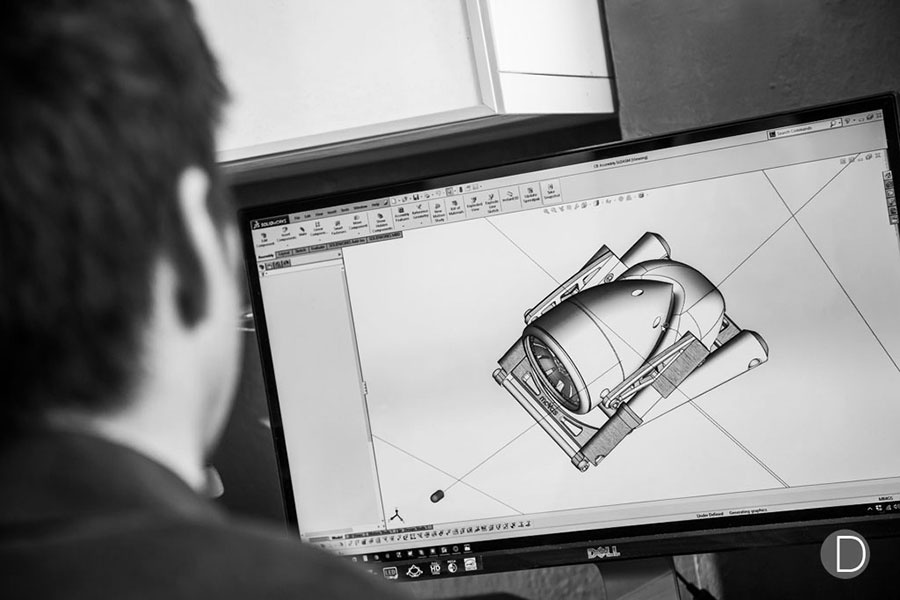 Emphasis was placed on creating watches that were current, and unique. All the years of design experience from designing houses, buildings and bicycles were translated to new designs for watches, straps, buckles and even boxes. The entire brand was re-vamped in regards to designs and alot of thought was put into the signature. No part of the watch was going to be off the shelf, which was proving to be the exciting part of the business as different segments of manufacturing industries were explored.
Most of the designs focused on a rounded corner rectangle either on the main case, or the bezel and this was continued for the new designs. The dials also use a 'O' as the 12 o'clock marker as a symbol of the beginning as opposed to an end to the day. Most dials are 3-dimensional, with sandwich construction or applied indexes which sets it apart from other dials which were just printed. These are but some of the similarities carried across most of the new designs.
All parts of the watches were now designed in-house and contracted out directly to the best suppliers/ manufacturers in Asia. These included, cases/ casebacks, crowns, crystals, dials, hands, movements, strap and buckles. Watches are then tested and assembled in-house. This set the brand apart from almost all small independant brands and other 'mushroom' brands  which select an available case (normally a copy of a famous brand) and just design a new dial. This also meant that all watches were able to be serviced and repaired internally.
Learning, setting up and implementing this didn't happen over-night and didn't come free. But as they went deeper into the perennial 'rabbit hole', something inside changed and was switched on. The lack of interest and direction at the start, had finally given way to a desire to create high-end mechanical watches and doing them well. Every decision and design was questioned, from dial depths, to strap thicknesses, even buckle closure preferences. It was an exhaustive process but one that was necessary and eventually became a very addictive pursuit. It became inadequate to just design a case. The way straps tapered around the wrist, buckles closed on straps, how watches were presented in boxes and eventually the entire WATCH as a package was considered.
moVas does not shy away from the fact that their watches use Asian made mechanical movements but rather promote the idea of a new possibility. Although they have yet to design a caliber of their own, that will change eventually as they are currently doing extensive work on a new movement to be launched shortly, using existing ebauches, modifying the finishing, adding their own rotor designs and doing simple changes to locations of registers.
It took longer than expected but what a journey! The first watch took almost 2 years to complete. Many iterations, different vendors, design changes, QC, packaging, marketing and website work.

The vision for moVas is for it to grow into a collectible watch brand with a following who will appreciate it as an Asian made mechanical watch with a fresh design approach and housing affordable asian complications. Each model will only be produced with a limited run of 50-100pc.

There are many new models being developed and the goal is to eventually be able to start developing movements of our own.
It is a long road, and an even longer one ahead. The new website will show some of the new models that have been planned. The 3 initial designs that launched the brand have all been reworked and renamed "military" for design influences from vintage military watches, with newer case shapes, and higher specifications. A new Exotica range showcase the desire to design totally unique pieces. This is the start of a totally new direction and only time will tell whether it's successful. It took awhile but it's the fascination with design and the affordability of creating unique designs that now drives the brand.