The moVas Exotica Twin Timer is a special occasion watch. It signifies to the world that you have arrived, confident in your own skin, not needing to prove anything to anyone and enjoying the little pleasures of life.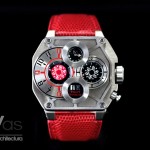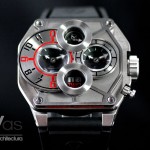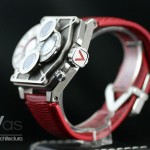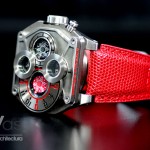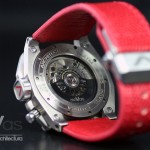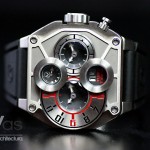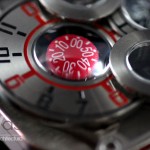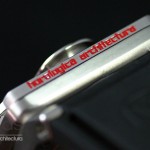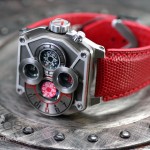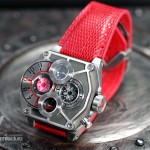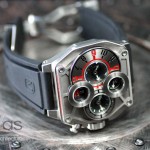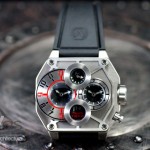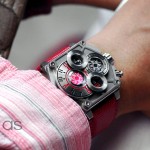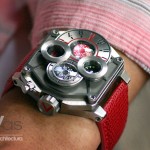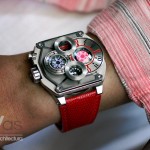 PRICE:
With genuine lizard and nitrite rubber strap-
Price for pickup in SINGAPORE: SGD$3530
Total Price with worldwide shipping: USD2710
ACCESSORIES:
Our customers also normally purchase the following (only applicable together with watch purchase):
Leather strap- SGD120/ USD100 (1 pair)
Double clasp deployant buckle – SGD60/ USD50 (+SGD6/ USD5 for black)
Additional nitrite rubber strap- SGD80/ USD60
Additional Tang buckle- SGD35/ USD30 (1 pc) (+SGD6/ USD5 for black)
Additional 2pc screw and tube set- SGD25/ USD20 (1 set)
TO PURCHASE:
1) For local orders, send us an e-mail at movaswatches@gmail.com and inform us of the following:
– Model Name
– Colour
– Quantity
– Accesories (if any)
We will check availability and advise earliest collection time. Payment is with cash or bank transfer.
2) For worldwide orders, send us an e-mail and inform us of the following additional information:
– Location
– Paypal account e-mail (for us to send you an invoice)
We will check availability and advise accordingly. If available immediately we will send a paypal invoice to the supplied e-mail.
Initially it appears not to make sense, releasing such a watch for a brand that up till now specialised in more utilitarian and tool watches, but understanding that the brand trajectory is slowly changing to a more serious and varied collection makes this more logical. Releasing this watch required an entirely new range to be created called "Exotica" which showcases more unique and interesting designs.
At present, the Exotica range represents the pinnacle of moVas' capabilities in regards to case design and creativity. The first watch in the Exotica range which is called the Twin Timer has been in the works for the last 7 years and although there are still elements that can be improved, it was the right time to test whether such a design could be accepted by our followers. You can read about the development of the Twin Timer here.  It is the first design we have created where we have truly embraced a more architectural and constructed aesthetic, pushing the boundaries of watch case construction while still keeping the design language of moVas.
What happens when conventional case construction and time telling are thrown out the window and completely re-imagined? That was the premise of this design.  Time is represented by rotating discs for minute representation and a red triangle hand for hours. If this is a little confusing to you, there is also an option for regular 2 hand display or you can be creative and mix them up for both time zones.
Multi layered case construction has been a tradition for most new moVas watches. The Twin Timer continues this and further brings it to a higher level by overlapping each layer, revealing different parts of the construction while maintaining a 10atm water resistance and not relying on any cosmetic screws for it's intricate appearance. The lugs are bolted and held together by the 4 large hex screws on the bracing member on the front giving this a potential option for different material usage in future models. The main case is broken down into more than 35 separate parts, compared to a regular watch case which only has around 5 parts. This would not have been possible without the experimentation and knowledge gained from work on previous models like the Oceaner.
A watch with such presence requires an equivalent and matching strap which is why it comes fitted with a striking red genuine lizard skin strap. Alternatively, for a more sporty/ machine aesthetic it can also be paired back with a reversible nitrate rubber tapering strap which is double sided depending on your preference. Our 'super' deployment buckle in a matching polished/ brushed finish is provided for ease of wear as it catches and releases without any visible push buttons.
The Twin Timer continues the use of a custom made movement by Seagull Watch Co. GMT/ Home time is at 9H (on the left) and Current time is at 3H ( on the right). Sweeping power reserve indicator is located at 12H (above) and Jumping Big Date display is at 6H ( below) with a customised skeleton rotor which is finished in a Black PVD and signed. The watches are subsequently timed and regulated in-house prior to release.
Such a technically imaginative design is not for the faint hearted, but considering the level of complexity, finish and movement complication, it fills the void of any collector yearning for that one special avant garde watch. The Twin Timer pushes into the realm of Haute Horology where most watches retail for alot more. A limited production of 25pc of this design has been made and each watch is numbered on the etched caseback.
Case: Grade 2 titanium with multi- finishing (tri-toned), shot peened, brushed and polished. Case is 48mm across excluding crown guard, 50mm with crown guard. 48mm lug hole- lug hole. 15mm height to top of bezel low bezel/ 17mm height to top of tallest bezel.
Caseback: Exhibition caseback in Grade 2 titanium and 2mm thick colourless sapphire with deep etching. Numbered 01-25. 8 circular recessed holes.
Crown/ Pusher: 3H big crown to set time and GMT. First click to set current time (clockwise) and GMT (anti-clockwise). 4H brushed pusher to set jumping big-date.
Glass: 2-3mm thick domed american sourced scratch resistant colourless sapphire. Single Anti Reflective coating applied internally. 2mm thick flat american sourced scratch resistant colourless sapphire for caseback.
Movement: Produced by Tianjin Seagull Watch Co. Ltd. Caliber 2563. 36 Jewels, beating at 21600bph, 45H Power Reserve. Customised skeleton rotor in black PVD and signed. Main plates perlaged. Antishock protection system on balance wheel. Hackable.
Dial: Embossed circular graining on sub-dials and cutouts for big date in matt black, with white printing.
Hands: Painted and printed brass circular plates for minute markers OR Brass hands plated silver and brushed with C3 Superluminova lume.
Strap/ Bracelet:  Deep red lizard skin customised strap with matching red stitching. Also included is a tapering double sided nitrite rubber black strap. Watch accepts 24mm wide straps.
Buckle:  moVas super deployment buckle in brushed/ polish finish.
Water Resistance: 10atm.
Power Reserve: 45 hours, fully wound.
Warranty: 2 year.