Have you ever gone out on a limb in life? Taken that gamble that could have easily bankrupted you but rolled the dice anyway? The moVas Exotica Incognito BLUEY Edition is a watch born out of such a situation.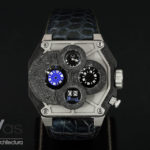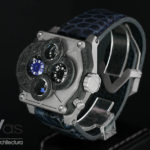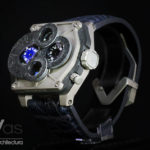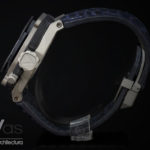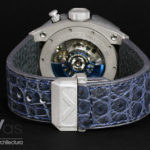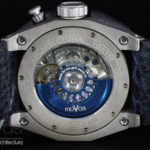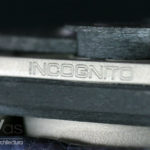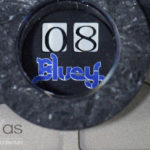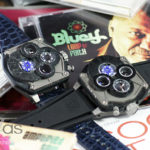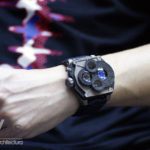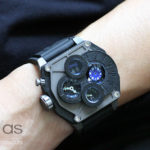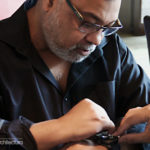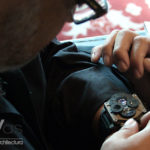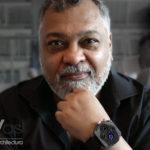 With genuine croc and nitrite rubber strap-
Price for pickup in SINGAPORE: SGD$4030
Total Price with worldwide shipping: USD3090
ACCESSORIES:
Our customers also normally purchase the following (only applicable together with watch purchase):
Leather strap- SGD120/ USD100 (1 pair)
Double clasp deployant buckle – SGD60/ USD50 (+SGD6/ USD5 for black)
Additional nitrite rubber strap- SGD80/ USD60
Additional Tang buckle- SGD35/ USD30 (1 pc) (+SGD6/ USD5 for black)
Additional 2pc screw and tube set- SGD25/ USD20 (1 set)
TO PURCHASE:
1) For local orders, send us an e-mail at movaswatches@gmail.com and inform us of the following:
– Model Name
– Colour
– Quantity
– Accesories (if any)
We will check availability and advise earliest collection time. Payment is with cash or bank transfer.
2) For worldwide orders, send us an e-mail and inform us of the following additional information:
– Location
– Paypal account e-mail (for us to send you an invoice)
We will check availability and advise accordingly. If available immediately we will send a paypal invoice to the supplied e-mail.
After the exhaustive design of the moVas Exotica Twin Timer that took 7 years to complete (read about it here), naturally we went through a contemplative stage where we looked back at the entire process and took stock.
Strangely the thing that stood out most wasn't watch related at all, it was music. The constant that followed us through those long 7 years was the music that was playing in the background every night we spent refining, redesigning and honing the watch to what it is today. The music of Incognito formed a live soundtrack to those tiring and character building nights and kept us going till the end. When we wanted to give up, we were talked down from the ledge by "Still a Friend of Mine", when we were dead tired and out of ideas, we recharged after listening to "Colibri" and "Barumba".
A grand plan was hatched to show gratitude to a band that had no knowledge of our existence or the very large part they played in not just our designs but our lives. Listening to their music influenced whether consciously or not the design of the Exotica Twin Timer and Incognito. If we explore the multiple layers of the case construction, the mix of forged carbon fiber and blasted titanium and the overall feel of the watch, we get the feeling that it is every bit in spirit of an Acid Jazz song. You can read about the development of the Exotica cases here. You can also read about the development of the design and collaboration  with Jean Paul Maunick @ Bluey of Incognito here.
The unique mixture of materials, shapes and design truly befits the Exotica range it belongs to. In fact, that is only part of it's DNA. Time is presented by rotating discs for minutes and a silver triangle hand as an hour pointer behind the rotating discs. If this is a little confusing to you, there is also an option for regular 2 hand display or you can be creative and mix them for both time zones. The main case can be dismantled to more than 35 separate parts, compared to a regular watch case which only has around 5 parts.
The 'Bluey' logo is printed below the big date window at 6H and a blue minute disc is used as the GMT time zone minute indication at 9H. The use of blue as an accent colour is a nod to Jean Paul Maunick's nickname (Bluey) and is also the unofficial colour of Jazz. A matching deep blue genuine crocodile strap is fitted to the watch. For a more sporty/ muted aesthetic it can also be paired back with a reversible nitrate rubber tapering strap which is double sided. Our 'super' deployment buckle in a matching shot peened finish is provided for ease of wear as it catches and releases without any visible push buttons.
The Incognito Bluey continues the use of a custom made movement by Seagull Watch Co. GMT/ Home time is at 9H (on the left) and Current time is at 3H ( on the right). Sweeping power reserve indicator is located at 12H (above) and Jumping Big Date display is at 6H ( below) with a customised skeleton rotor which is finished in a Blue PVD and signed. The watches are subsequently timed and regulated in-house prior to release.
If we were to write an acid jazz song, it would be multi instrument, layered, textured and accented by a vocalist who embodied intrigue and fun, much like the watch. The release of the moVas Exotica Incognito Bluey edition marks the end of a 9 year journey that started just as a dream. It signifies hope, faith, dreams, accomplishment and ultimately friendship. We took a chance and were rewarded with a fantastic watch design, a great journey of discovery and above all else an honour to meet and collaborate with a living legend of jazz. A limited production of 25pc of this design has been made and each watch is numbered on the etched caseback. 5 pieces of this watch have been gifted to Incognito and their friends which makes this version of the Exotica even more rare.
Case: Grade 2 titanium with deep shot peened to create a frosted finish. Forged Carbon rings/ bezel and case. Case is 48mm across excluding crown guard, 50mm with crown guard. 48mm lug hole- lug hole. 15mm height to top of bezel low bezel/ 17mm height to top of tallest bezel.
Caseback: Exhibition caseback in Grade 2 titanium and 2mm thick colourless sapphire with deep etching. Numbered 01-25. 8 circular recessed holes.
Crown/ Pusher: 3H big crown to set time and Second time zone. First click to set current time (clockwise) and Second time zone(anti-clockwise). 4H brushed pusher to set jumping big-date.
Glass: 2-3mm thick domed american sourced scratch resistant colourless sapphire. Single Anti Reflective coating applied internally. 2mm thick flat american sourced scratch resistant colourless sapphire for caseback.
Movement: Produced by Tianjin Seagull Watch Co. Ltd. Caliber 2563. 36 Jewels, beating at 21600bph, 45H Power Reserve. Customised skeleton rotor in blue PVD and signed. Main plates perlaged. Antishock protection system on balance wheel. Hackable.
Dial: Embossed circular graining on sub-dials and cutouts for big date in matt black, with white printing.
Hands: Painted and printed brass circular plates for minute markers OR Brass hands plated silver and brushed with C3 Superluminova lume.
Strap/ Bracelet:  Deep blue crocodile skin customised strap with matching blue stitching. Also included is a tapering double sided nitrite rubber black strap. Watch accepts 24mm wide straps.
Buckle:  moVas super deployment buckle in deep shot peened finish.
Water Resistance: 10atm.
Power Reserve: 45 hours, fully wound.
Warranty: 2 year.