Introduction-
The Oceaner was designed 2 1/2 years ago. We wanted to come out with a new diving watch after the success of our first divers. We also wanted to make something different so we decided to go with an internal rotating bezel design. From the feedback we received from the first divers it was clear that alot of our customers also wanted a dressier diver, so we worked hard to make the Oceaner thinner and with shorter lugs.
The Design-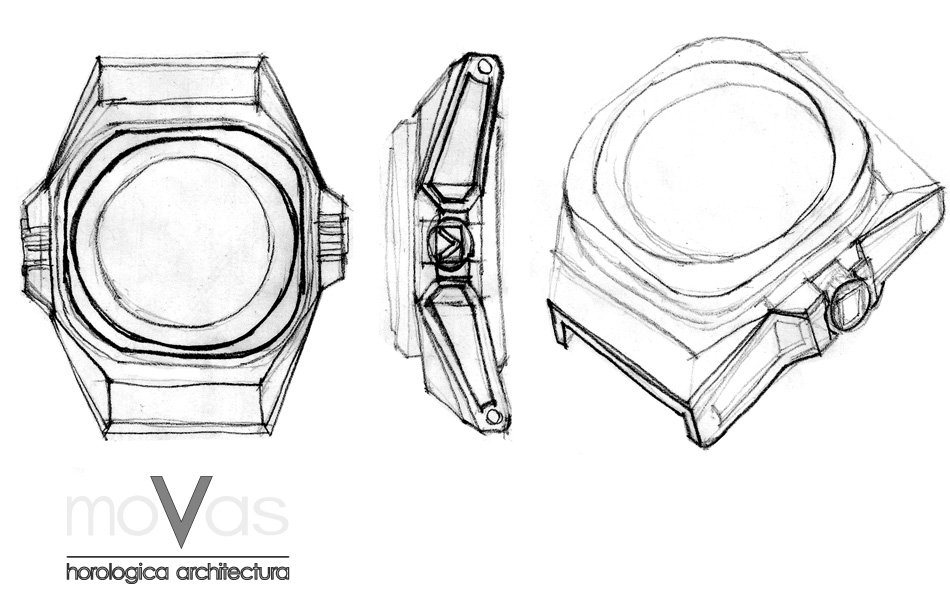 Instead of continuing with a rounded corner square cushion case as our other designs, we moved the rounded square motif to the bezel. The case then received a more angular treatment to differentiate it more from our other designs. This gave way to a more symmetrical design and we then decided to move the internal rotating bezel crown to the 9 o'clock position and cut reliefs into the sides of the main case to reduce the visual bulk. Hooded lugs were used in this design to continue the flow of the lines of the case to the strap without actually using a tapered strap like other designs. By doing this the watch appears more integrated with the straps and 24mm straps can continue to be used much like our other models. This also gives freedom to the customer to use any custom strap manufacturer to make straps for the Oceaner as an insert is not required.
The Oceaner will be sold with a stainless steel bracelet and a rubber or leather strap as an additional strap. The specifications are listed on the images but I will highlight a couple of the salient points here.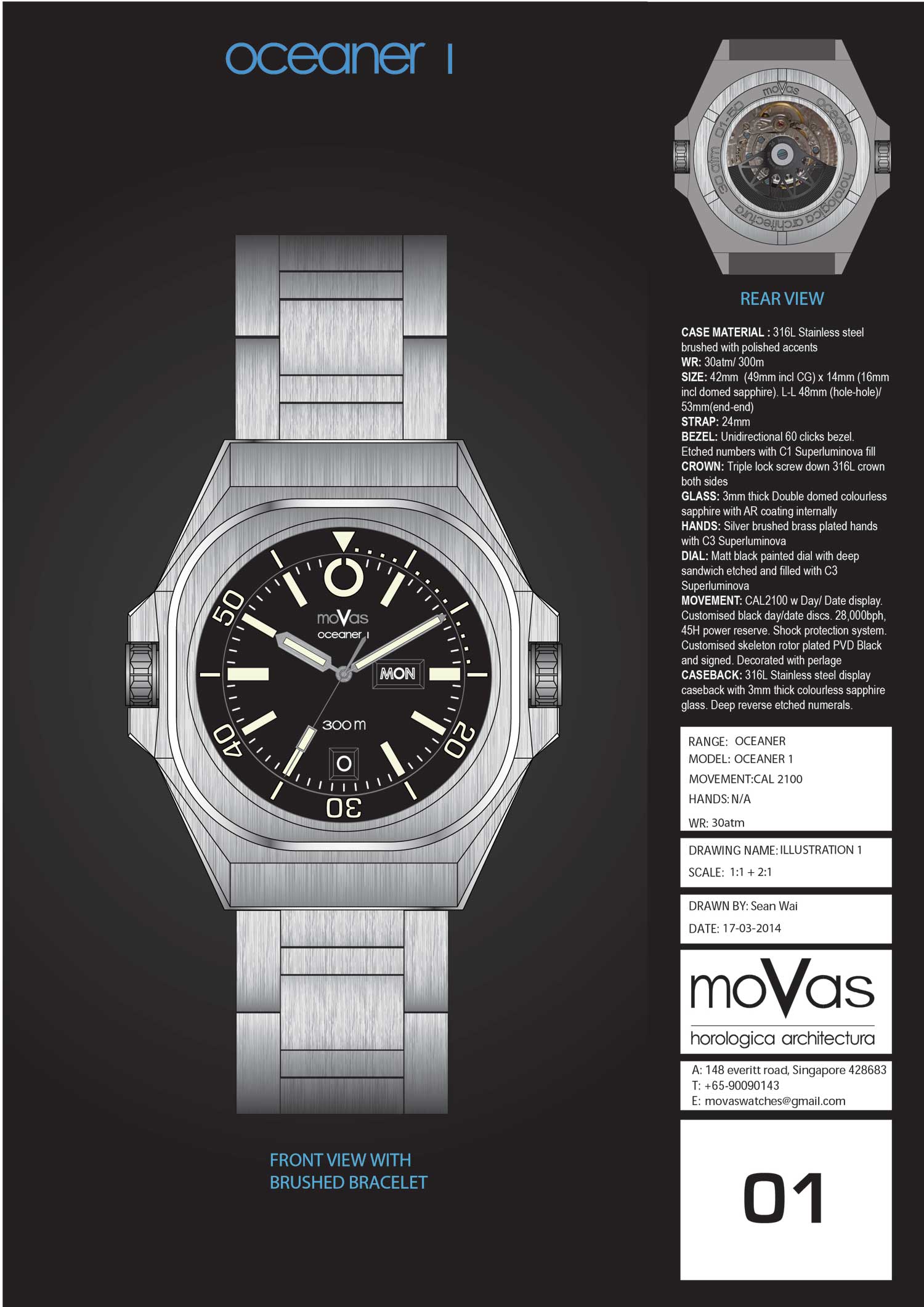 We have kept with our theme of using sandwich dials and '0' at 12 o-clock on the dial. However we have also improved on the specifications by having the bottom plate of the sandwich actually etched before we apply lume so we can get a thicker and stronger lume on the dial. We have done the same with the rotating bezel.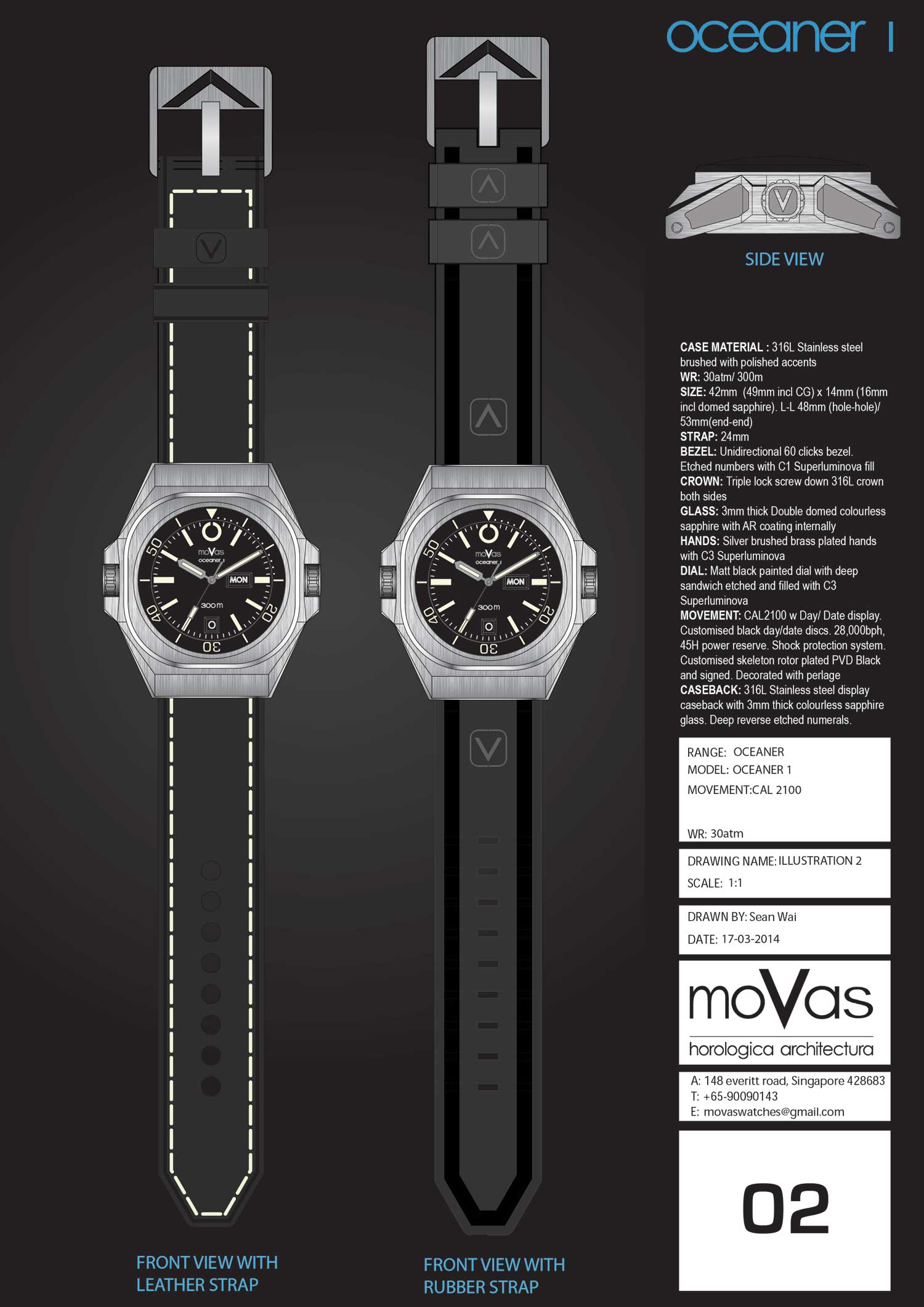 Instead of using a readily available movement, we took the plunge this time and commissioned Sea-gull Watch Co. to modify one of their standard movements for us. We continued the use of '0' as the start of the day as well as date indicators. The movement is perlaged, and comes installed with our own skeleton rotors in black PVD and laser signed. I will do a longer write-up about the movement in our next installation.